CURRENT DULCIMER INVENTORY - September 2021
ATTENTION - NEWS FLASH
We are not buying any more wood. We have enough for 12 more dulcimers, and when that's gone, we're done.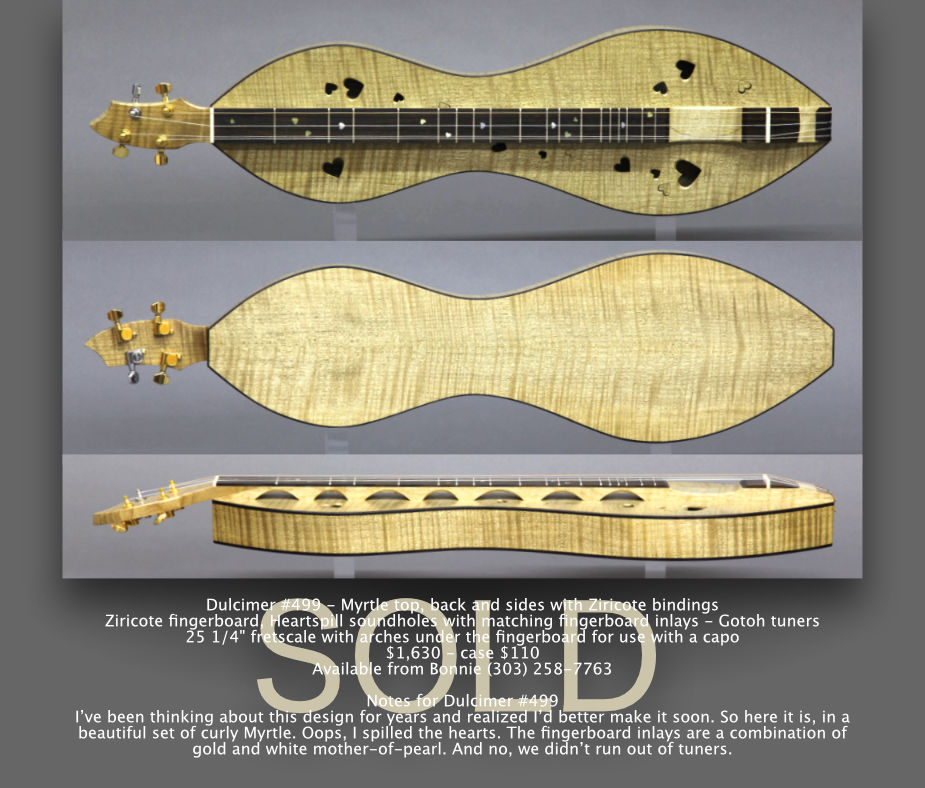 Notes for Dulcimer #499
I've been thinking about this design for years and realized I'd better make it soon. So here it is, in a beautiful set of curly Myrtle. Oops, I spilled the hearts. The fingerboard inlays are a combination of gold and white mother-of-pearl. And no, we didn't run out of tuners. Do you like the Myrtle? We have three more sets of this, all as curly as this set.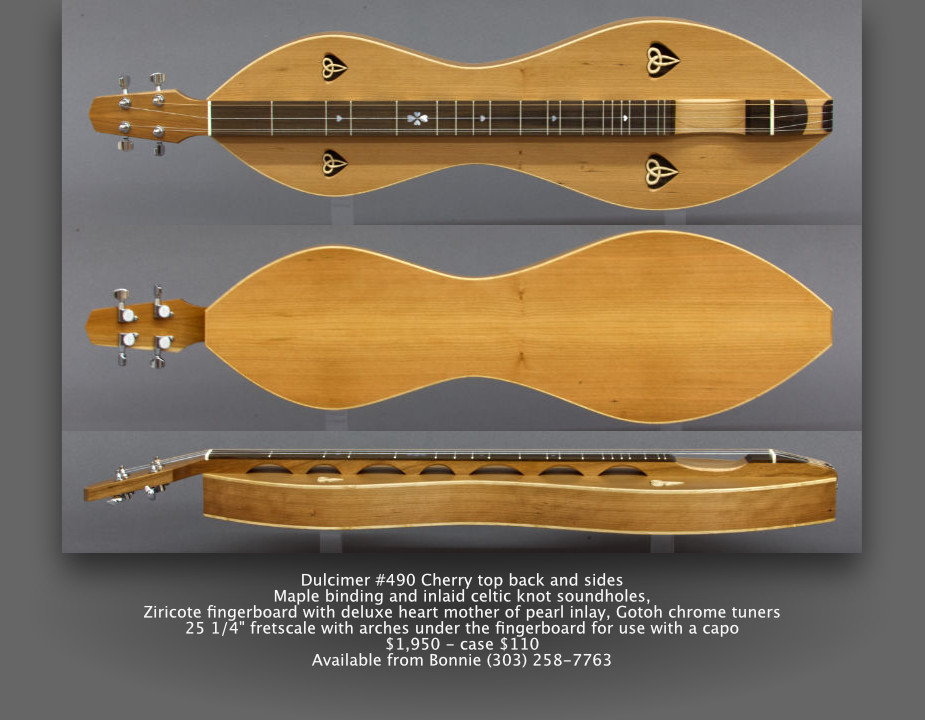 Notes for Dulcimer #490
Bonnie and I spent years tweaking this celtic knot soundhole design. I've made quite a few since then but this may well be the last one. The deluxe heart fingerboard inlay is unique to this dulcimer. This could be the last time I use it too.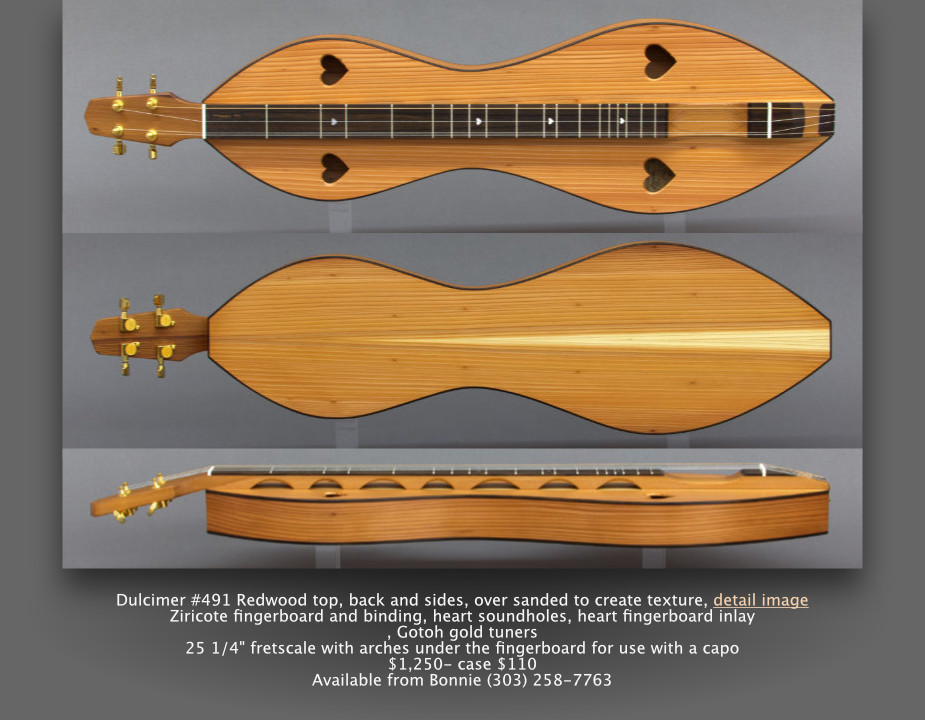 Notes for Dulcimer #491
Making the top, back and sides out of Redwood makes this dulcimer light weight with a very bright sound. The "summer wood" of Redwood is quite soft and the "winter wood" is quite hard. I took advantage of this and over-sanded the instrument to create a textured surface, check out the detail images. The fingerboard core is from an old growth tree salvaged from the California Highway Department in the 1960s. It was a guardrail post. The rest of the dulcimer is made from clear, farmed Redwood.